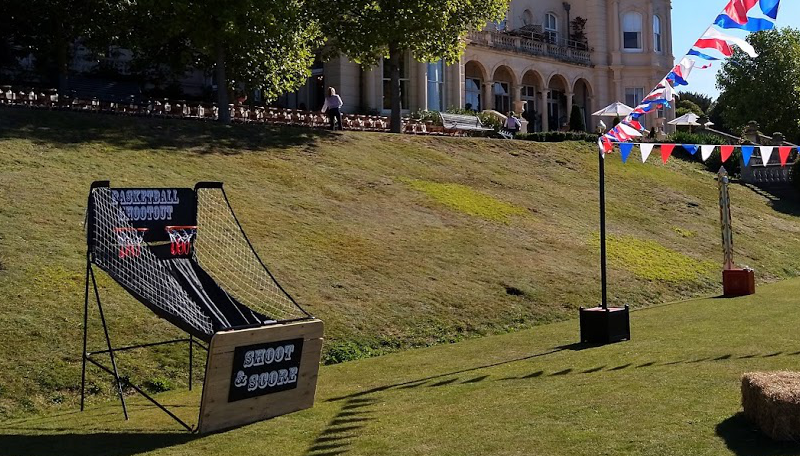 Our basketball game is available to hire anywhere in the UK. We have a double shot basketball game complete with scoreboard and digital timers. This game has proved to be popular at the many events we have taken it to. Great for informal parties in the garden with friends or family or perhaps you may want to challenge you work colleagues at the summer party or even in the office!
Past events include:
• American themed party at Downing St
• Exhibitions
• Trade show
• Promotions
• Experiential and field marketing campaigns
• Office parties
• Summer staff parties
• Office fundays
• Team building events
Players go head to head to score the most points in an allotted time with the winner being the player with the most points. This game is suitable for all ages and is very easy to play, but very hard to master! This game doesn't take up huge amounts of space and can be used either indoors or outdoors.
This unit can be fully branded and changed to fit you theme however the one shown here is styled in our own vintage style to match all of our other items.
Get in contact to discuss our packages which make organising a garden party or a staff party really easy and at a great price all from one supplier. We have produced some great parties over the years email or pick up the phone to ask how we can help you today.