CANDY FLOSS MACHINES TO HIRE!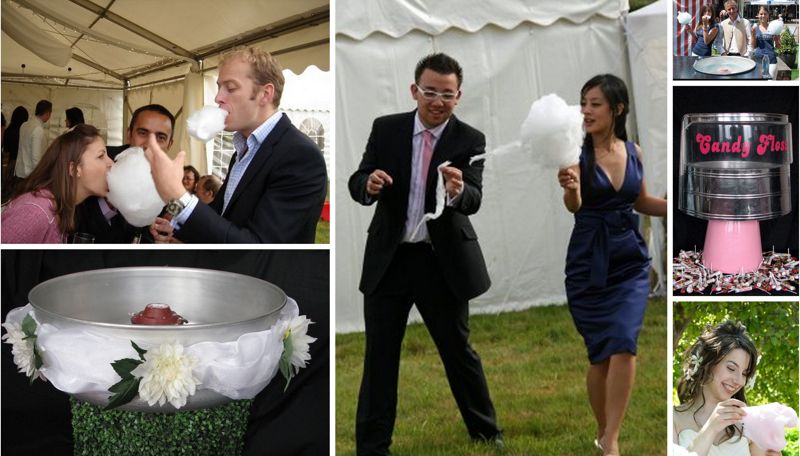 We have several candy floss machines available to hire and the can come with or without sneeze guards. When we hire the machine it is usually for you to use and we dont usually send out an operator although we can if you like. The best option if you want a machine with an operator is to hire our cart which comes with unlimited popcorn and candyfloss which can be found here.
We have a selection of flavours for our flosss which include the following:
classic pink vanilla
Blue raspberry
Fairtrade white vanilla
Classic pink vanilla
Candy floss is also known as cotton candy & fairy floss and french is called"bababa" and in thai "foy serwan"! It is enjoyed the world over. The exact origins of spun sugar are not documented that well but the first machine spun cotton candy was invented by a dentist and a confectioner, who would have guessed! They sold their wares at at the 1904 world fair in louisiana at 25cents a box which is about 7$ a box today, they sold 68,655 boxes of it at the fair. If only we could repeat their sucess today! :) Later on in 1921 another dentist invented another similar machine and coined the name cotton candy.
We will provide eveything you need when we bring the machine including sugar, colouring and flavouring sticks and bag or buckets on request. We are happy to do sticks on a sale or return basis. We hire a lot of these for school fetes as they are such great money spinners :)
If you would like to know more or have any questions then please call us for more details on 07800 802751