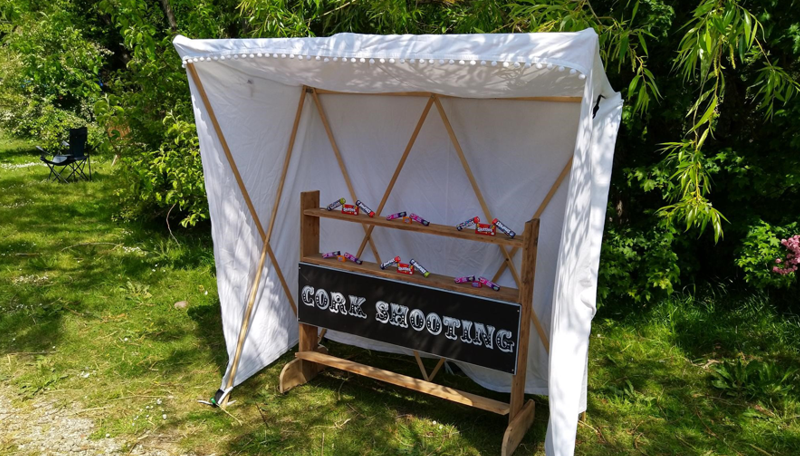 A firm favourite at funfairs across the country, we have our smaller version of it which makes it perfect for fairground theme events, office parties and kids parties. This stall often gets the most attention whenever it's played, spectators and the keenest of marksmen seem to take great pleasure in knocking the items off the shelf whether its sweets or a custom themed or branded card.
Players cock the air pistols and load the gun with a cork. They then take aim and fire trying to knock sweets off the shelf. Anything they knock off the shelf they win! We can also change the sweets for cards to knock off which can be branded or changed to suit the theme of your event.
We can include prizes and an operator with the stall to make sure the whole event goes without hitch. We also have a full sized cork shooting stall which you can see here.
This stall would work well at the following events:
• Weddings
• Wedding fetes
• Staff Fun Days
• Promotional Events
• University Events
• Team Building
• Brand promotion
• Marketing activity
• Charity Events
• Children's Parties
• Shopping Centre events
• Wild west theme events
• Garden party
A point to note is that this game is suitable for bigger kids and adults only and we only hire this with supervisors.