THE QUINTESSENTIAL ENGLISH LAWN GAME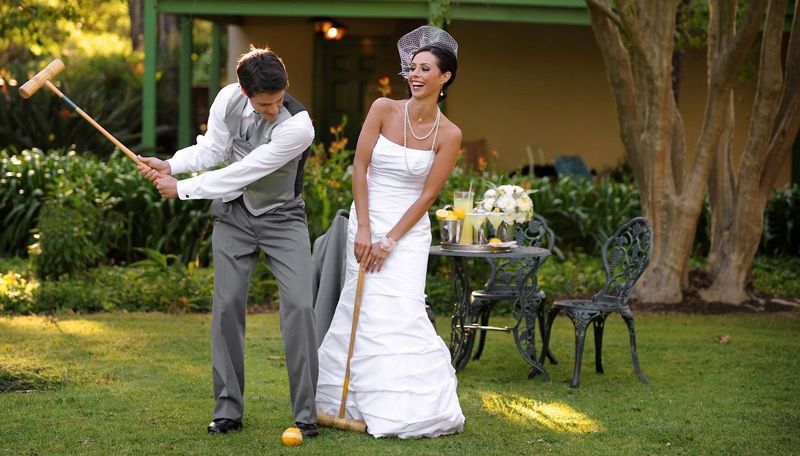 Hire a croquet set from the vintage garden games company!   This has to be the most quintessentially English game ever.  It has been played by royalty and was popularised by John Jaques and company following the great exhibition of 1851 and has been played all over the world.
We have quite a collection of croquet sets available to hire and these make for the most amazing wedding pictures as well as a lovely way to pass the afternoon on ones lawn!
We would be happy to hire this to you as part of a traditional English garden games package.  Please call us to discuss what you are planning and we will see how we can help.
What do you get?
A croquet set complete with mallets, hoops, balls and peg.
What is the object of the game?
To hit the balls through the hoops in order and then hit the peg.
How to play – the (very) basic rules:
Basically you lay out a course on your lawn.
Hit the balls with the mallet through the hoops, in order.
Then hit the peg at the end to win.
The intricacies of the game and the rules are obviously more in depth than the above and are explained well here: croquet rules
You can also play golf croquet read more here:golf croquet
Here are some videos which may help as well!
croquet game
How do I win?
It depends what type of game you are playing!
What size is it?
Big!  Allow a nice big lawn or adapt to what you have!
To hire a croquet set call 07800 802751