SACK RACING WE HAVE A HUGE STOCK OF OLD COFFEE SACKS TO HIRE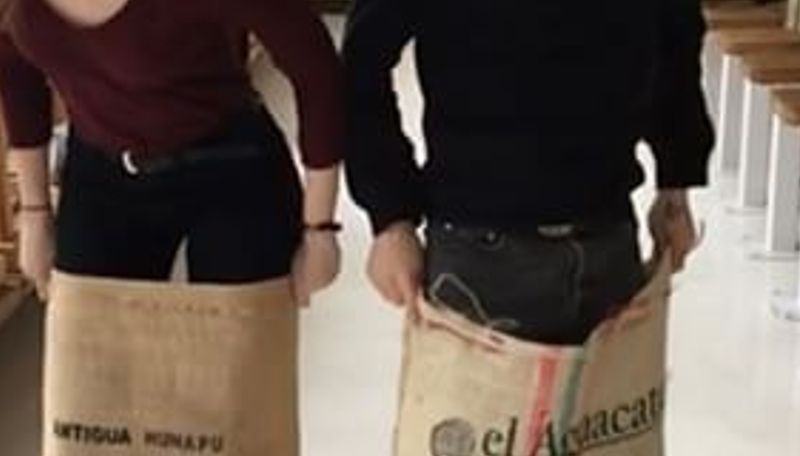 We arent really sure of the origins of this game but we do know its fun to play! If you want to hire some sack racing sacks for a sports day, staff party, garden party or wedding then give us a call. We have a large stock of these as well as colourful dyed and printed ones as well.
This is a must if you are running a sports day and the humble sack is a must have item if you are recreating the races of days gone by.
As we have mentioned we have a couple of different styles of asacks as well as some smaller sacks for the kids. we can provide a measuring tape to mark out your course as well as a whole host of other sports day equipment to hire
What do you get?
A selection of vintage or modern sacks
What is the object of the game?
To get into the sacks and then win the race!
How to run a sack race:
Measure out your sports day course
Create a start and finish line. Maybe you could have two people holding a ribbon across the finish line
Everyone should line up at the start of the course and step into the sacks(both feet)
The referee or organiser should then signal the start of the race in the time honoured way
"on your marks", "get set", "GO!"
The racers then double foot hop along the course staying in the bags.... The first to cross the line is the winner!
pick up the phone and call us on 07800 802751 we can help you organise and run the perfect sports day.