HOOK EM OUT THE DUCK POND!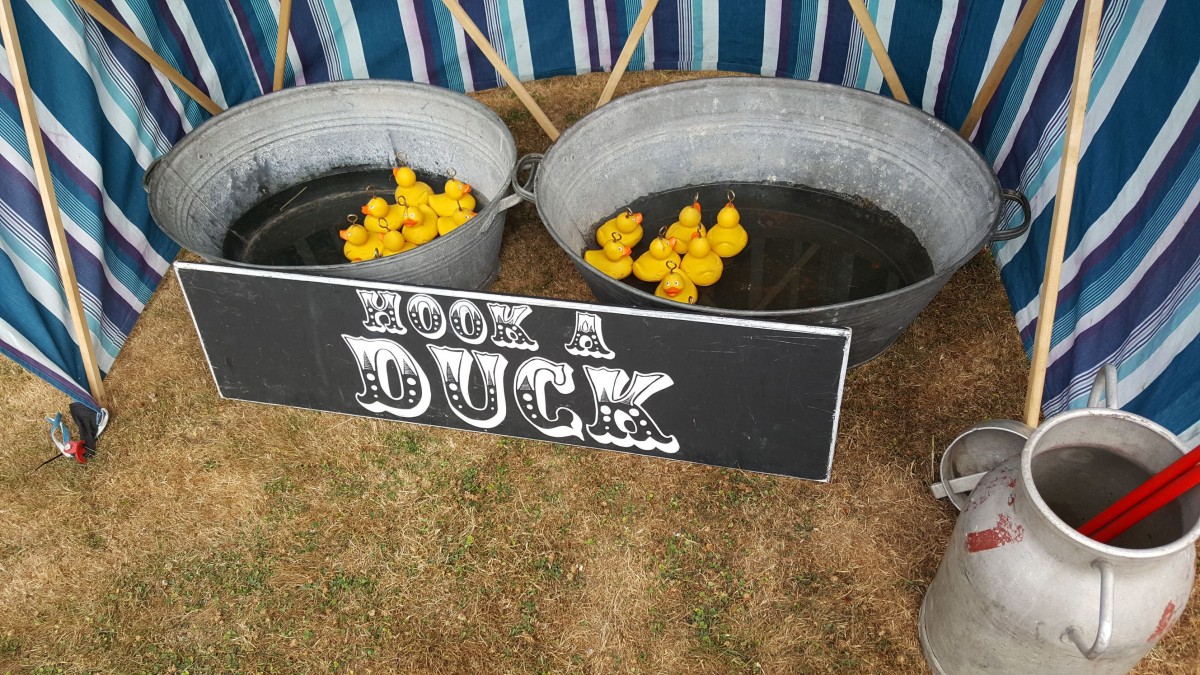 This our larger fairground type hook a duck stall, It tends to be used outdoors and doesn't come with a stall. The stall is available to hire in Brighton and all of Sussex and beyond.
This is a firm favourite with the younger crowd who love the prize every time aspect and the face they can do it on their own unlike some of the throwing games we have. This is a larger version of the fete style one we offer and it is rather heavy and cumbersome and for that reason this one is only suitable for outdoor events.
Hook a duck is sometimes called the duck pond game and has been a feature of funfairs up and down the land for a very long time. The player gets given a rod by which they have to hook the duck with the rod getting the hook through the eyelet on the duck's head. When the duck is lifted it will have a number underneath which will correspond to a prize.
As with all our stalls thery can come with or without an operator and prizes. We are quite adaptable and will fit round you and your plans.
Call us to discuss your event. 07800 802751