YEE HAW! A MASSIVE SPORT IN THE US AND NOW YOU CAN PLAY IT OVER HERE!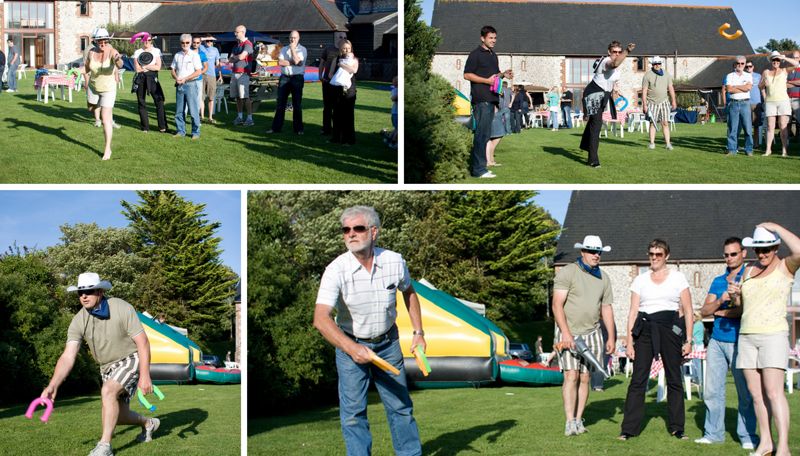 If you are looking to hire a horse shoe throwing game then look no further. We have several variations of the game
What do you get?
Horseshoes either plastic or metal and athrowing post. Optional extras are hay bales, barrels and may be a rodeo bull!
What is the object of the game?
To get your horseshoes landing as close as possible to the post.
How to play – the rules:
Set out the pitch
Toss a coin to decide who is going to pitch first.
With our game you only have one post and throwing happens in one direction as this work better at events
The first player throws 2 horse shoes at the post - one at a time.
The second player then does the same.
Once the shoes have been thrown you can then walk down and take a look!
You then calculate the scores
A horseshoe that surround the post is a ringer and scores three.
Otherwise the player with the horseshoe nearest the post scores on point
If the horseshoe nearest is touching the post but not a ringer you score 2 points
If your opponent also has a ringer then both are cancelled out
How do I win?
By scoring 21.
What size is it?
Allow for about 8 - 10 metres throw space or adjust to suit age groups playing.... this is for fun and not a serious competition.
pick up the phone and call us on 07800 802751