LEMONADE STAND TRADITIONAL RUSTIC STYLE STALL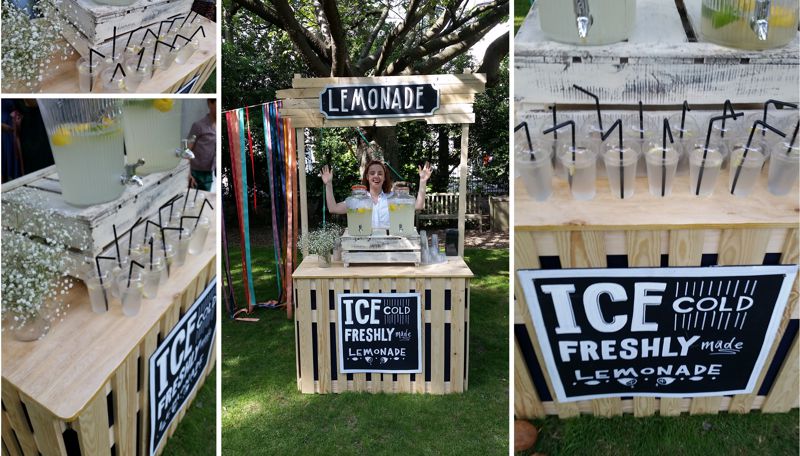 What could be better on a hot summers day than a refreshing cup of our lemonade? This has proved so popular at all the events we have beeen to as it great for kids and adults who want a cold drink on a hot summers day. Hire our lemonade stand for your next event, on its own or as part of a package.
The stand matches several other stalls we have that are in a rustic style. They come with all the signage you see above and we can cater for any sized event, let us know the details and we can guide you in the right direction.
This come with our standard extra lemony lemonade served over ice in a domed top glass complete with black straw ( we use compostable cups and provide paper straws). We can provide servers with each stand to serve your guests or it might be available to dry hire in certain circumstances.
If you are planning an event then please do get in contact, this is what we do and are more than happy to help you with your plans where needed.
Use the form below to contact us for Lemonade Stall hire and let us take the stress out of hiring vintage stalls for your next event!