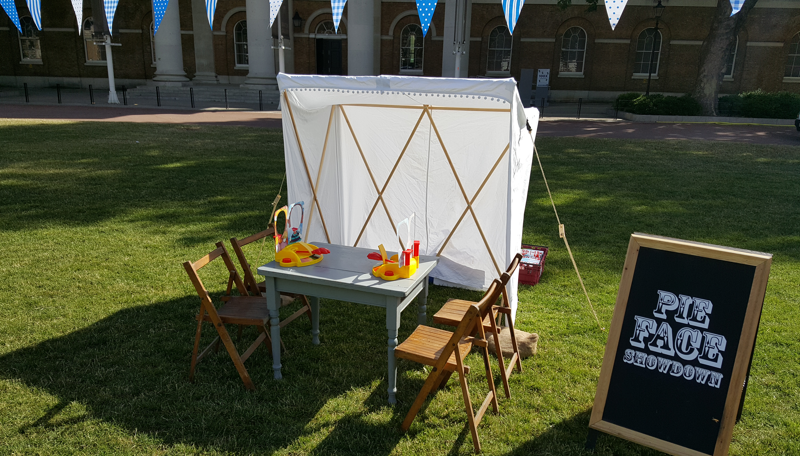 Pie face showdown game hire with a stall, table and chairs together with signage.
This is the perfect arena for your guests to play pie face showdown!
Ever since its release this game has been a huge hit with kids and adults alike. Players place their face through the carboard cut out and then spin the wheel to see how many turns they have to make. You get a point for every turn you make without getting splatted by the big foam hand covered in squirty cream!! The hand could splat you at any point!!
We will bring everything along to your event including plenty of cream and some cleaning equipment. This will make a great addition to your event and certainly add the fun factor.
Call us or email us today for more information or discuss one of our easy party packages for your next event.