IT SOUNDS A BIT BORING... BUT ITS THE COMPLETE OPPOSITE!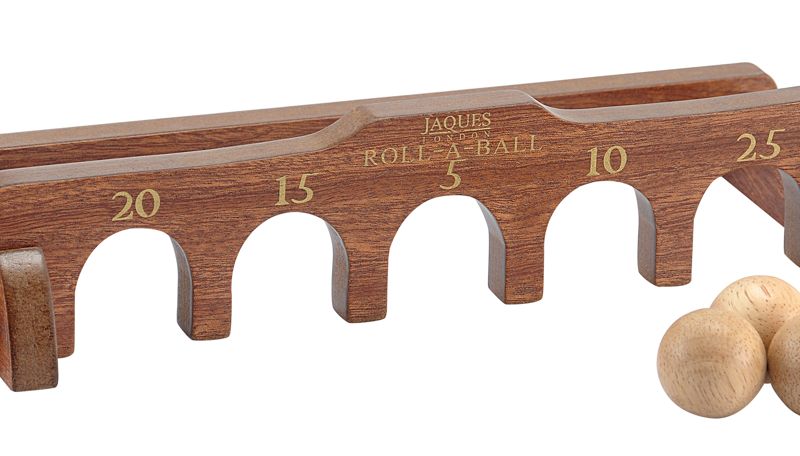 Roll a ball game hire for your party! Hire our traditional roll a ball game for your summer party. You can hire this on its own or take a look through our other games and create a bespoke package for your event. This game is equally good outside as it is inside on concrete, grass or carpet.
As game is usually complete within ten minutes which gives everyone a chance to have a go. This is a very old and simple game but nevertheless proves a fun and competitive game for all the family to enjoy.
What do you get?
A roll the ball wooden ball catcher, rope marker, score card and three turned wooden balls.
What is the object of the game?
To bowl the balls into the catcher and getting the highest score.
How to play – the basic rules:
Gather some friends or family to play the game with.
Toss a coin to decide who goes first.
You can choose to play just three balls each or multiples of three – we suggest three goes of three i.e. three goes at throwing three balls.
Each player bowls three balls per go then the next player takes their turn. You will also need to take turns in being the roll a ball "wicket keeper" collecting the balls from the catcher.
The person with the highest score wins.
How do I win?
You win by being the person with the highest score at the end after everyone has had their go.
What size is it?
Allow for a 3x1 metre area for ample playing space.
If you would like to hire our roll a ball game then give us a call on 07800 802751, we look forward to hearing from you.