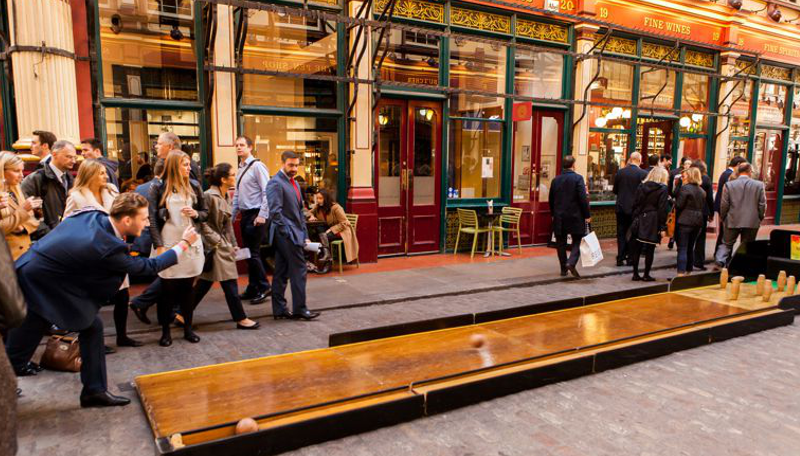 Nothing beats spending quality time with friends and family than engaging in unlimited bowling on a mobile skittle alley. Skittle alleys are a popular attraction during events, get-togethers and even parties. Skittles are a traditional game that is ideal for people of all ages and genders. It also suits both outdoors and indoors events. It's a fun and competitive game.
Are you looking to hire a mobile skittle alley? Then you are in the right place. We have in stock three wooden skittle alleys available for hire. We are based in West Sussex, but we can hire these skittle alleys to residents in Hampshire, Kent, East and West Sussex and all over London. Feel free to contact us at any time regarding skittle alley hire and any other relevant queries.
Features of The Skittle Alleys Available for Hire
• The mobile skittle alleys available each feature nine hardwood pins and three synthetic bowling balls.
• To make matters even better, they also come with an instruction manual on how to play. If you are an armature in bowling, then this is the opportunity for you to sharpen your skills.
• In its original state, the mobile skittle alley measures 30 ft. long and 3 ft. wide. It can, however, be shortened if the spacing is insufficient.
• Nonetheless, it also features a foam cushioned buffer in the skittle catch that helps absorb the impact of the ball.
We do understand that not most of us are not familiar with setting up the skittle alley, it's why delivery, set up and collection are included in the hire charges. You, however, need to ensure that before you hire the mobile skittle alley, there is an available space of around 30ft by 4ft and also the area is flat.
As a skittle alley hirer, we are committed to providing quality services. Contact us today, and we will have the skittle alley delivered and set up in your location at the specified time. We offer skittle alley hire for corporate events, weddings, sports clubs and all types of events.